Best Rockville Cosmetic Dentist
The North Potomac Smiles Culture of Comfort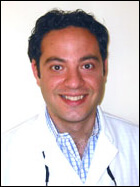 When looking for a Rockville Cosmetic Dentist, try North Potomac Smiles. Here, you get to have the best dental care service available in Rockville, Maryland. The best thing about dental care in North Potomac Smiles is comfort. Enjoy the great atmosphere while lying relaxed for your dental procedure. Comfort also comes with great management as services are given on time, no delays! Our reputation for maintaining pin point accuracy on appointments is the best in the business. Surely you'll have one of the members of the staff attending to your needs in no time.
Top Methodical Procedures in Dental Care with our staff
Headed by a Top Rockville Dentist is Dr. Nadim E. Kodsi, makes sure you have the best dental care available. Dr. Kodsi is backed by a great team of Dental Hygienists and Assistants that are fully trained, registered and certified to perform every procedure to 100% perfection. The team makes it a point to hold their services in the most advanced processes with their developed methods so you get the Best Dental Care in Rockville, MD.
When it comes to dental procedures, you can be sure that safety is given priority. Catering to all possible scenarios that make your appointments deliver results soundly. All procedures are given essential attention; from teeth whitening and veneers to implants and surgeries, our foremost service is provided.
Class in Dental Work
If you are looking for a classy Rockville Cosmetic Dentist, then North Potomac Smiles is a certain choice. They provide with every service available to give you the essential improvement in you smile. Perhaps the best place to have your smile enhanced in Rockville, Maryland when it comes to style; the staff will make it work. They are focused not only on keeping your teeth healthy; they provide that extra spark to make your smile standout.
Appointments for New Patients
North Potomac Smiles wants you to enjoy the setting of appointments on line to avoid any hassle and effort. You'll be able to set this up from this website. From the homepage, click on the "New Patients schedule online!" button in the center and you'll be taken to a page specific to new patients where services are listed. You can setup your appointment by filling out fields for your identification and desired date and time through this page by clicking the schedule button. The new patient form is also made available for download so you can get them ready in advance.